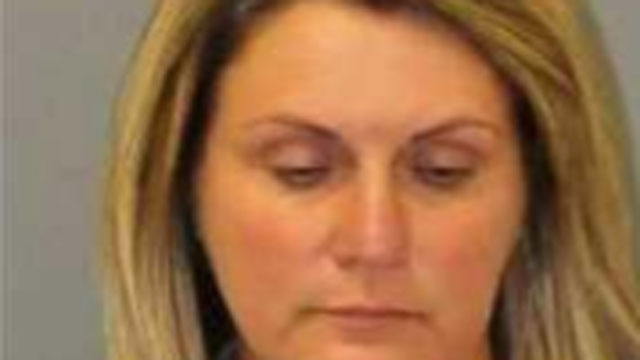 Jessical Carrafiello of Stratford was charged with DWI after she drove the wrong-way on the Route 8 highway and struck a vehicle in a head-on collision. (Photo Courtesy of Derby Police Department.)
DERBY, CT (WFSB) -
A 40-year-old woman was charged with driving under the influence after police said she drove the wrong way on the Route 8 highway and struck a vehicle in a head-on collision in Derby on Friday night.
A vehicle was traveling on Route 8 Southbound by Exit 18 around 10 p.m. when police said Jessica Carrafiello, of Stratford, was driving the wrong-way on the same highway and hit that vehicle.
The driver of the other vehicle attempted to swerve to avoid Carrafiello's vehicle but was struck in a head-on collision.
The driver that was hit was transported to Saint Vincent Medical Center in Shelton where police said the driver only suffered minor injuries.
Police said Carrafiello was arrested for failure to stay in established lane, driving the wrong way on the highway, and for DWI.
Carrafiello is scheduled to be arraigned at Derby Superior Court on Nov. 27.
Copyright 2017 WFSB (Meredith Corporation). All rights reserved