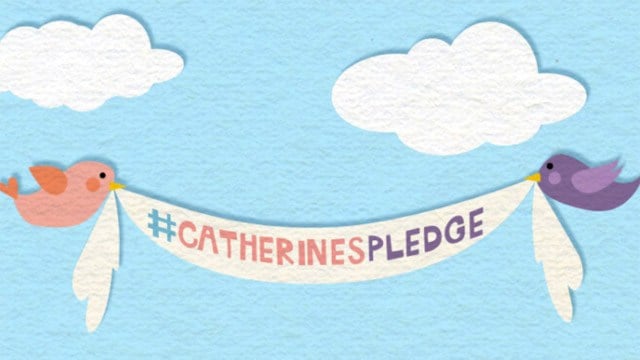 Catherine's Pledge of Kindness. (cvhfoundation.org)
(WFSB) -
The family of a 6-year-old girl who lost her life in the Sandy Hook Elementary School shooting nearly five years ago is encouraging people to be kind in her memory.
Monday, "Catherine's Pledge of Kindness" kicks off in honor of Catherine Violet Hubbard.
The social awareness campaign encourages people to perform compassionate acts within their community.
People can share their acts on Twitter using the hashtag #CatherinesPledge.
The campaign runs until Dec. 5.
More information on the Catherine Violet Hubbard Foundation can be seen here.
Copyright 2017 WFSB (Meredith Corporation). All rights reserved.