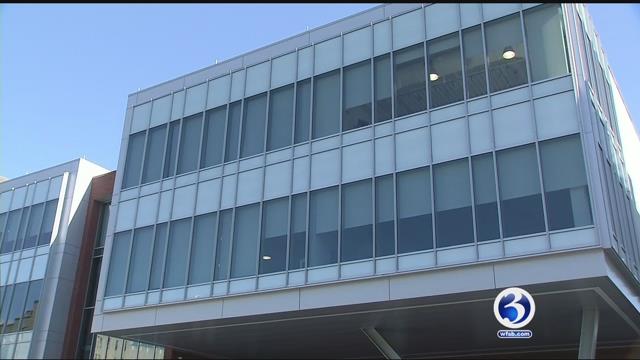 Gateway College campus reopened on Monday after the building was evacuated due to powder in an envelope. (WFSB file photo)
NEW HAVEN, CT (WFSB) -
Some powder was located in an envelope at Gateway Community College, which caused one building on the New Haven campus to be evacuated on Monday morning.
Firefighters were called to a "hazmat" situation at Gateway Community College on Church Street around 11:30 a.m.
Gateway officials said the powder was found in an envelope in the interoffice mail of the North Building. The people who found it immediately called 911 and the fire department responded quickly.
The North Building was evacuated and briefly closed, Gateway officials said. The remainder of the campus was open on Monday. Gateway officials said there was "no threat to the public or the GCC population just precautionary measures."
There were no reported injuries. Gateway officials said the incident was a "false alarm" and the powder was determined to be "harmless."
"At Gateway Community College, the well-being and security of our students and staff are always our number one priority. We take our commitment to safety serious; regularly review our policies and procedures; and conduct emergency drills to evaluate our preparedness. This incident turned out to be harmless, but I am grateful that our careful planning demonstrated our readiness. I extend my sincerest thanks to the City of New Haven Fire Department and all the other first responders who performed so professionally today, as well as to our students and staff for their cooperation and teamwork," Gateway Community College President Paul Broadie II said in a statement on Monday.
Gateway Community College was fully reopened around 1:15 p.m.
The traffic was rerouted around the area of George and Crown streets while emergency and hazmat personnel investigated the situation, Gateway officials said.
Copyright 2017 WFSB (Meredith Corporation). All rights reserved.