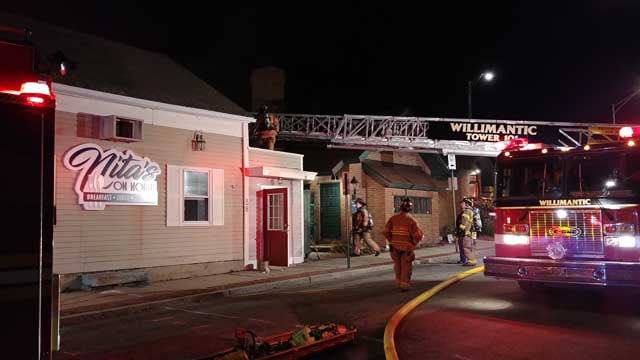 Crews battled a fire at Nita's Restaurant in Willimantic on Wednesday (Matthew Vertefeuille)
WILLIMANTIC, CT (WFSB) -
A Willimantic restaurant is expected to be closed for the near future after a fire broke out on Wednesday evening.
The fire happened at Nita's Restaurant, on North Street.
Fire officials said the flames were put out quickly and added that there were no injuries.
Officials said they are still trying to figure what caused the fire.
Copyright 2017 WFSB (Meredith Corporation). All rights reserved.