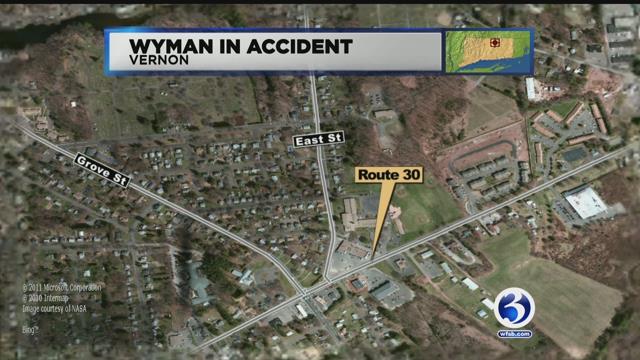 VERNON, CT (WFSB) -
The lieutenant governor was involved in a motor vehicle crash in Vernon on Thursday morning.
Lt. Gov. Nancy Wyman did not suffer any injuries in the crash, police said.
According to police, a Honda Accord being driven by 43-year-old, Hartford resident Denise Satchwell-Biggs was traveling eastbound on Route 30 and was attempting to make a left turn onto East Street around 8 a.m.
Police said a jeep was "stopped in the left westbound lane of Route 30 in traffic."
At the same time, a member of the Connecticut State Police Governor's Security Detail was driving a Ford Explorer with Wyman inside westbound on Route 30 in the right lane.
Police said the "Honda turned left into the path of the Ford Explorer and the vehicles collided." That impact "pushed the Explorer into the Jeep," police said.
Satchwell-Biggs was given an infraction for failure to grant right of way.
No one reported any injuries to police.
The Jeep and Ford Explorer sustained "disabling damage" and had to be towed from the crash scene.
Copyright 2017 WFSB (Meredith Corporation). All rights reserved.