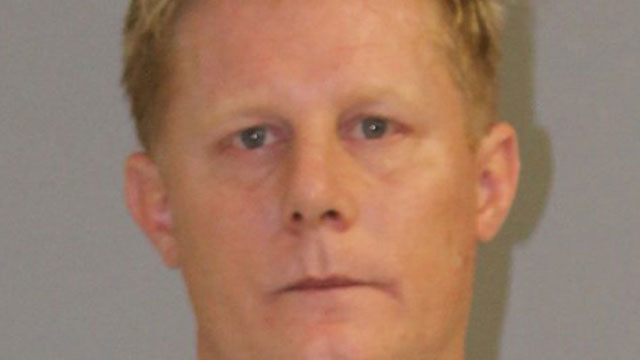 John Goyette was arrested on drug charges during a traffic stop in Killingly on Wednesday night. (CT State Police)
KILLINGLY, CT (WFSB) -
A Danielson man has been arrested on drug charges during a traffic stop in Killingly on Wednesday night.
Members of the Connecticut State Police Quality of Life Task pulled over 46-year-old John Goyette for an expired registration on the southbound side of Interstate 395 just after 6 p.m.
While police were interviewing the driver, K9 Ambrie, a narcotic sniffing Labrador, was deployed and "strongly alerted to Goyette's waistband area."
Goyette admitted to police that he had drugs and handed over a plastic bag containing about one-fourth of an ounce of cocaine.
Goyette was charged with possession of cocaine as well as possession of cocaine with intent to sell. Goyette, who is being held on $10,000 bond, is expected in Danielson Superior Court on Thursday.
Copyright 2017 WFSB (Meredith Corporation). All rights reserved.