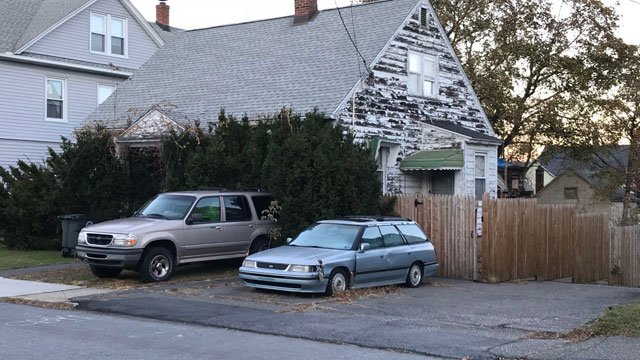 Several animals were seized from a home in Torrington on Friday morning. (WFSB)
TORRINGTON, CT (WFSB) -
Several animals were seized from a home in Torrington on Friday, police said.
Animal control officers seized 21 cats, three live dogs and three deceased dogs from 163 Beechwood Ave. on Friday morning after complaints about animal cruelty.
A "concerned" person told the Torrington Regional Animal Control that there were "numerous cats in cages in the house as well as several cats loose in the residence" on Beechwood Avenue.
The "concerned" person reported that the home was "very cluttered with items stacked in piles" throughout the residence and some rooms were "completely filled."
Over the course of weeks, animal control tried to reach out to the owner. However, police said the resident was "uncooperative with the investigation." Animal control was able to get a search and seizure warrant for the home.
Police said during the seizure, they observed most of the animals were in cages and had food and water.
"Gathering the loose animals was difficult due to the significant amount of personal belongings piled inside the residence," Torrington Police Lieutenant Bart Barown III said in a statement on Friday.
The Torrington Regional Animal Control will care for all the animals and will be evaluated by veterinary services.
Torrington Regional Animal Control said the investigation is "active" and "ongoing."
Copyright 2017 WFSB (Meredith Corporation). All rights reserved.