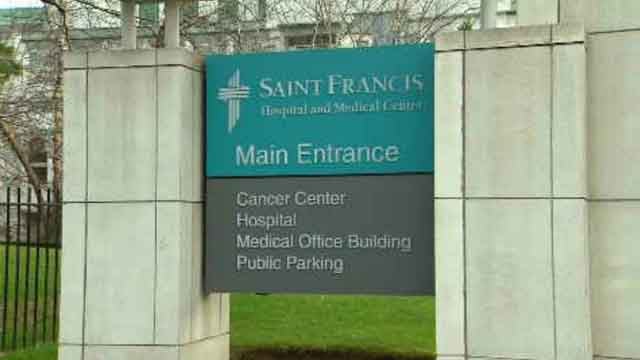 Saint Francis Hospital (WFSB file photo)
HARTFORD, CT (WFSB) -
There were "enhanced security measures" at Saint Francis Hospital in Hartford on Friday evening.
The security measures are in place after a patient drove to the hospital with unknown injuries, hospital spokesperson Fiona Phelan said.
Police said there was a minor shooting after a man was shot in the stomach on Albany Avenue. The victim was transported to Saint Francis by a private vehicle.
Police said he is believed to be in critical but stable condition.
Police are investigating the scene and at the hospital.
Patients can enter the hospital, but would see "added security in the Emergency Department." However, normal operations returned at Saint Francis Hospital around 6:30 p.m.
Copyright 2017 WFSB (Meredith Corporation). All rights reserved.