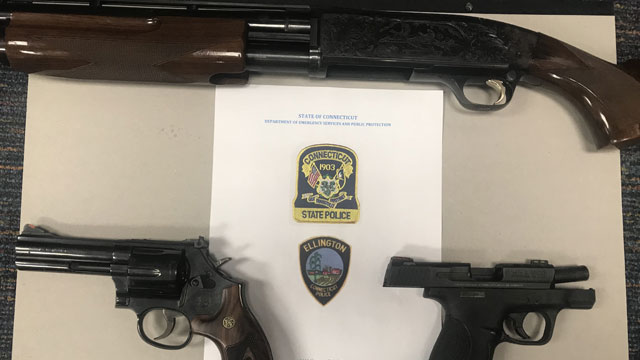 The following items were seized from Alexander Czaja. (CT State Police)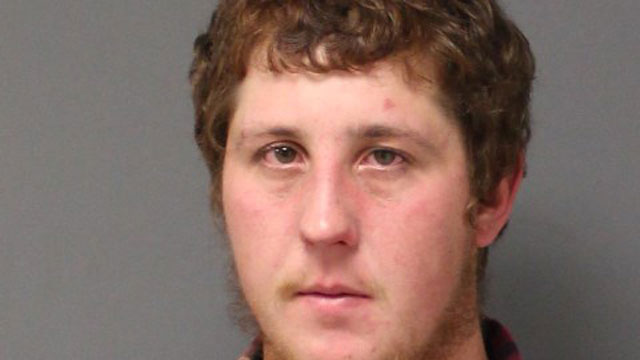 Alexander Czaja was arrested after police said he fired multiple weapons outside and caused a disturbance in a quiet Ellington neighborhood on Saturday night.  (CT State Police)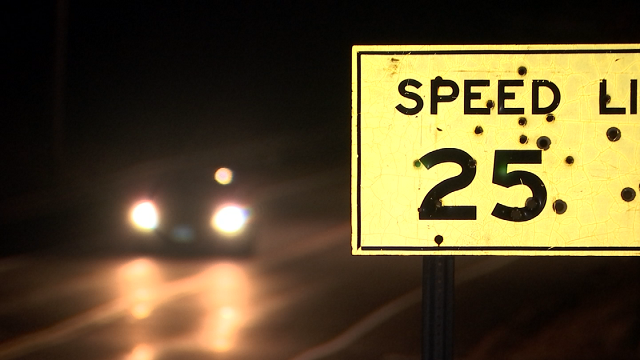 (WFSB)
ELLINGTON, CT (WFSB) -
A 21-year-old man was arrested after police said he fired multiple weapons outside and caused a disturbance in a quiet Ellington neighborhood on Saturday night.
Police said they received 911 calls from residents in the area of Crystal Lake reporting numerous gunshots around 10:35 p.m. Troopers began checking the neighborhood in the area of Aborn and Sandy Beach roads.
Troopers said they saw a man, who was later identified as Ellington resident Alexander Czaja, emerged from the woods carrying a long gun. Police told Czaja to drop the weapon and ordered him to the ground where he was placed in handcuffs.
Troopers said Czaja was found with two additional handguns and more than 25 rounds of .40 ammunition.
Police determined that Czaja was drinking alcohol and walking home from a friend's house when he fired multiple rounds. Police said Czaja fired "11 rounds from a 12 gauge shotgun, 17 rounds from a Smith and Wesson .40 cal, and 6 rounds from a Smith and Wesson .357 mag revolver." At least one round hit a speed limit sign near Minor Hill Road.
Czaja was charged with unlawful discharge of firearms, third-degree criminal mischief, second-degree reckless endangerment, and illegal carry of a firearm under the influence of drugs or alcohol. Czaja's Connecticut Pistol Permit was also seized along with the guns.
Czaja was released on $10,000 bond. He is expected to be arraigned at Rockville Superior Court on Nov. 27.
Copyright 2017 WFSB (Meredith Corporation). All rights reserved.