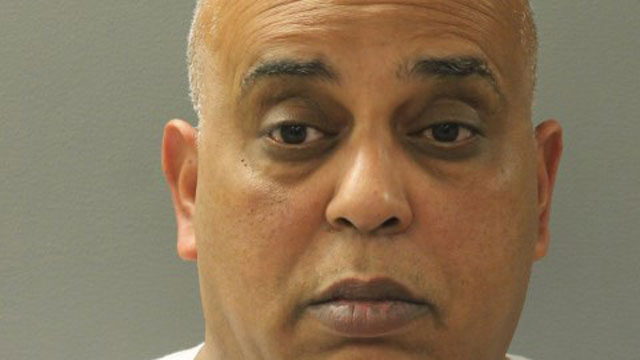 Elsadiq Eltigani was arrested after police said he sexually assaulted a college student last month. (Hamden Police Department)
Thursday, October 26 2017 10:00 AM EDT

2017-10-26 14:00:10 GMT

Thursday, October 26 2017 10:00 AM EDT

2017-10-26 14:00:10 GMT

A reported sexual assault of a college student in Hamden has police investigating.

More >

A reported sexual assault of a college student in Hamden has police investigating.

More >
HAMDEN, CT (WFSB) -
A 52-year-old man was arrested after police said he sexually assaulted a college student last month.
Police charged West Haven resident Elsadiq Eltigani with third-degree sexual assault and first-degree unlawful restraint.
The arrest of Eltigani comes after a 20-year-old student left a New Haven bar with two friends around 10:30 p.m. on Oct. 21. The victim told police that she got into a vehicle that was being driven by Eltigani.
The victim told police, while being driven to Hamden, Eltigani "continuously touched" her in an inappropriate manner. The victim told police that she "attempted to escape, but Eltigani prevented it."
Eltigani was arrested when he was leaving his West Haven home. He is being held on a $100,000 bond and is expected to be arraigned at Meriden Superior Court on Nov. 30.
Copyright 2017 WFSB (Meredith Corporation). All rights reserved.