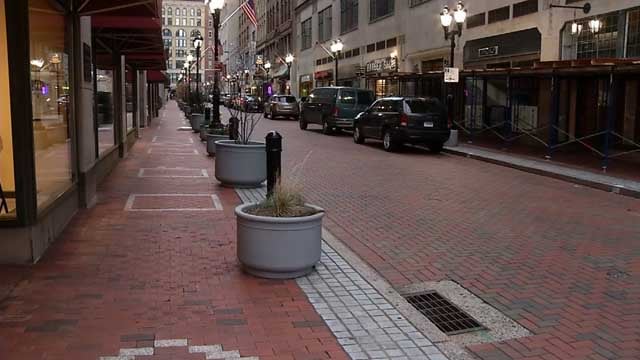 Pratt Street in Hartford (WFSB)
HARTFORD, CT (WFSB) -
The speed limit might be changing on some popular Hartford streets.
The city council is asking the Public Works Department to do just that, especially in areas where there are a lot of walkers and bicyclists.
Many who go to downtown Hartford are likely familiar with Pratt Street, as there are many restaurants and shops are in that area.
It's such a short street, but the speed limit there is 30 mph.
Pratt Street is newly brick-paved, and just one of many popular areas for walkers and bikers.
Many pedestrians were surprised to learn the speed limit on Pratt Street is 30 mph.
Pratt and Front streets are two of the streets the city council is looking at, wanting to lower the speed limit to 10 mph.
The city council is also looking to change the speed limit on Blue Hills Avenue.
Officials said it might be a good idea no matter where you are in Hartford.
This is just the beginning stages as this is just a proposal, and there is no word when public works will be assessing city streets.
Copyright 2017 WFSB (Meredith Corporation). All rights reserved.