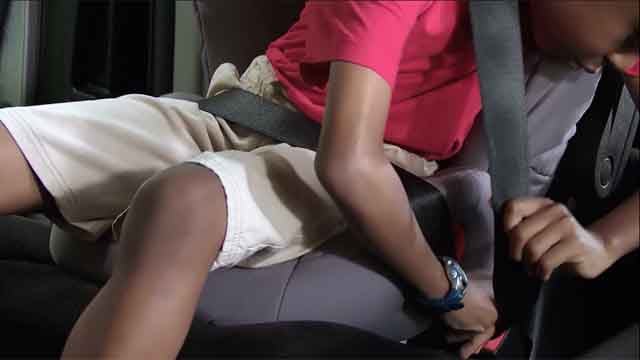 Study: Booster seats are getting safer, but some should be avoided (CBS News)
HARTFORD, CT (WFSB) -
The Insurance Institute for Highway Safety is out with its list of the best booster seats for keeping children safe inside vehicles.
It says the best booster will provide good belt fit on a typical child 4 to 8 years old in almost any vehicle.
Crash test video shows unrestrained kids can get seriously hurt - even in a low speed collision.
"We know that kids that are age 4 to 8 are 45 percent less likely to be injured in a child booster seat than in a seat belt alone," IIHS Senior Research Engineer Jessica Jermakian said.
The Cosco finale and the backless Chicco Gofit, are among those awarded the top rating.
The 2017 best bet booster seats range in price from about $40 to $250.
For a complete list of the top booster seats, click here.