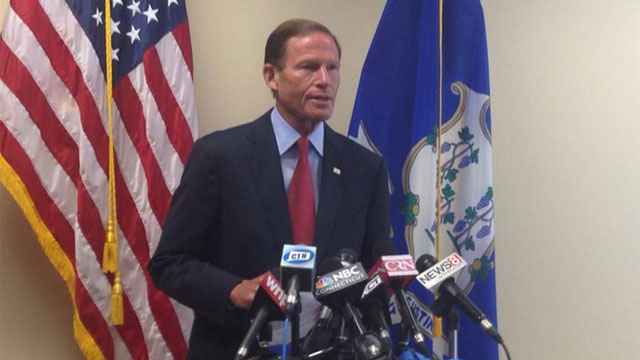 U.S. Senator Richard Blumenthal said Uber put its "customers and employees at serious risk." (WFSB file photo)
WASHINGTON (WFSB/AP) -
A member of the Connecticut Congressional Delegation is reacting after hackers accessed millions of Uber users' personal information last year.
In late 2016, two people outside the company accessed the personal information of 57 million Uber users including names, email addresses and phone numbers, the company said. Hackers also accessed driver's license numbers of around 600,000 drivers in the United States. The 600,000 was included in the total number of affected users.
The company did not alert victims or regulators of the breach when they discovered it happened.
U.S. Senator Richard Blumenthal said Uber "should be swiftly and strongly punished" for its actions.
"Uber puts its customers and employees at serious risk by not only failing to notify the public of the data breach but by taking affirmative steps to bury the news and paying off the hackers. Consumers and drivers deserve better than Uber's appalling contempt for their personal information," Blumenthal said.
The senator is demanding that the company "provide all consumers with free credit monitoring and credit freeze services as well as identity theft insurance."
Blumenthal is expected to urge the Federal Trade Commission "to take swift enforcement action and impose significant penalties." He also said that he was going to call on the Senate Commerce Committee to hold a hearing on Uber where they would hold the company "accountable and demand explanation for their outrageous information breach and delay in informing its consumers and drivers.
Copyright 2016 WFSB (Meredith Corporation). The Associated Press contributed to this report. All rights reserved.