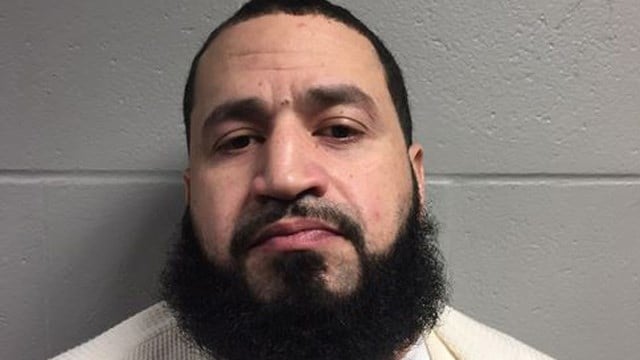 Javier Delgado was arrested for a cigarette smash-and-grab in South Windsor, according to police. (South Windsor police)
SOUTH WINDSOR, CT (WFSB) -
A man was arrested for smashing his way into a gas station convenience store and stealing 700 packs of cigarettes.
According to South Windsor police, 42-year-old Javier Delgado of Hartford broke the glass of the front door to a Valero station on Sullivan Avenue.
Police said the crime happened in May of this year.
They said they worked with Hartford police to find the suspect's vehicle and the stolen cigarette packs.
Police said they also recovered other items that were stolen in burglaries across Hartford County.
Delgado was eventually linked to the crime by investigators.
A warrant was obtained and served on Monday at Manchester Superior Court where he was being held on other charges.
For the Valero burglary, he was charged with conspiracy to commit third-degree burglary, third-degree burglary, conspiracy to commit second-degree criminal mischief, conspiracy to commit third-degree larceny and third-degree larceny.
Copyright 2017 WFSB (Meredith Corporation). All rights reserved.