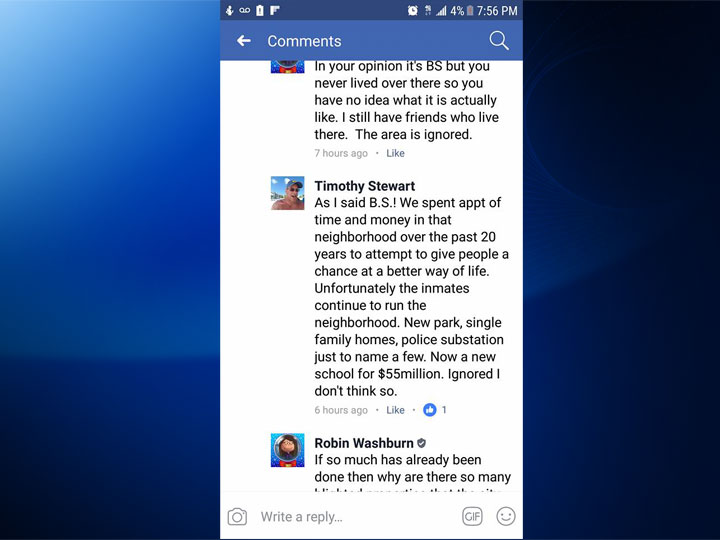 Channel 3 has obtained the comments made by former New Britain Mayor Timothy Stewart. (WFSB)
NEW BRITAIN, CT (WFSB) -
A state representative is denouncing "racially charged" statements made by a former Connecticut mayor on social media.
Timothy Stewart, who is the former New Britain mayor, is being asked to give an apology to state Rep. Bobby Sanchez (D-New Britain).
In a Facebook post obtained by Channel 3, Stewart is accused of posting "inmates continue to run the neighborhood" when discussing the Oak Street area. His response came after an activist wrote a post claiming the area has been neglected by New Britain officials.
"As a legislator representing this community, I must stand and defend my constituents from this type of verbally degrading abuse that has, as of late, been rampant against certain low income and poor communities. We cannot stay silent when our constituents are insulted and allow the perpetuation of lies and misconceptions about our vulnerable neighborhoods," Sanchez said in a statement on Wednesday.
Elected officials and community activists joined Sanchez for a press conference in front of the HRA Center on Oak Street around 5 p.m.
Copyright 2017 WFSB (Meredith Corporation). All rights reserved.