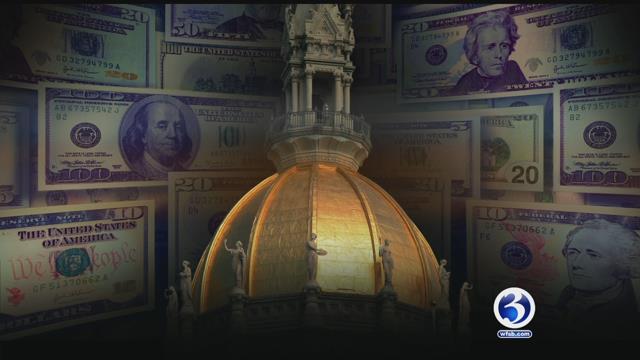 Connecticut lawmakers say they're considering whether to make changes to the new budget passed last month. (WFSB)
HARTFORD, CT (WFSB/AP) -
Connecticut lawmakers say they're considering whether to make changes to the new budget passed last month.
Republican and Democratic legislative leaders met privately for about an hour on Wednesday to discuss various issues that have cropped up since the two-year, bipartisan $41.3 billion budget was approved.
For example, lawmakers have heard complaints from senior citizens who face losing part or all of a state-funded subsidy to help pay for Medicare-related expenses, such as premiums. Senate Republican Leader Len Fasano says staff from both parties will meet in the coming days to determine how to proceed. He says the Democratic and Republican caucuses have received many calls from concerned seniors.
"Regardless of political party, we are not here to hurt anyone. This budget was very difficult," House Speaker Joe Aresimowicz said. "Unfortunately people did get hurt. We are now receiving the phone calls and hearing the stories of how people are negotiating that balance between putting food on the table and prescriptions medicines."
"Our staff is going to get together and have more conversations," Fasano said. "And see if we can come to an understanding on the four caucuses. We all recognize that we should look at the issues and see if something should be done."
Lawmakers also must decide whether to address municipal aid cuts the governor made to cover a gap built into the budget.
Leaders said they may come back in for another special session in December to restore some of those cuts.
Copyright 2016 WFSB (Meredith Corporation). The Associated Press contributed to this report. All rights reserved.