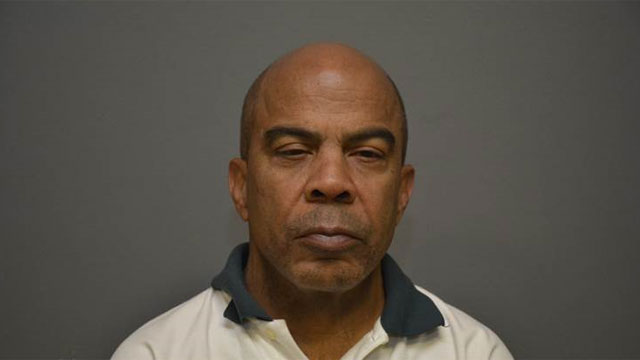 Robert Escobar is believed to be behind four robberies at a gas station in West Hartford, police said. (West Hartford police)
WEST HARTFORD, CT (WFSB) -
Police have arrested the man that they believe is responsible for robbing a gas station four times since June
Investigators released surveillance photos of the crimes at the Sunoco Station on Farmington Avenue. Take a look at them here.
The robberies happened on June 28, Oct. 22, Nov. 9 and Nov. 29 of this year. In each case, the suspect implied he was armed with a gun.
On Thursday, West Hartford Police Detectives, who were doing a neighborhood canvass, arrested 62-year-old, Hartford resident Robert Escobar.
Police charged Escobar with sixth-degree larceny and first-degree robbery. Police added that warrants for three previous robberies were pending.
Anyone with information about the suspect or the robbery cases is asked to contact the West Hartford Police Department at 860-523-5203.
Copyright 2017 WFSB (Meredith Corporation). All rights reserved.