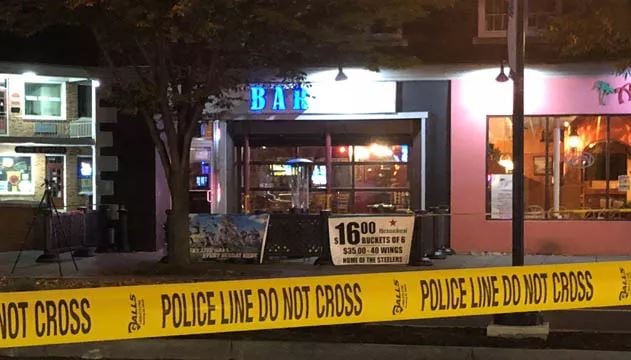 Two people were arrested in connection with a shooting and robbery at BAR in Stratford. (WFSB)
STRATFORD, CT (WFSB) -
Police arrested a second person in connection with a shooting and robbery at a bar in Stratford.
Jachim Brown, 30, of Bridgeport, was arrested at Bridgeport Court on an arrest warrant that was issued for him.
Brown and 33-year-old Eric Chambers, also of Bridgeport, were arrested for the crime.
Police said the incident happened at BAR, which is located at 2399 Main St., on Nov. 14.
A man entered the business, approached the bartender and demanded money. Even though the bartender listened, he was still shot in the abdomen.
The suspect fled.
Chambers was arrested on Tuesday and charged with first-degree robbery.
Brown was charged with first-degree robbery, first-degree assault, first-degree threatening, criminal possession of a pistol, criminal possession of ammunition and carrying a firearm without a permit.
He was held on a court-set $500,000 bond and was arraigned on Thursday.
Copyright 2017 WFSB (Meredith Corporation). All rights reserved.