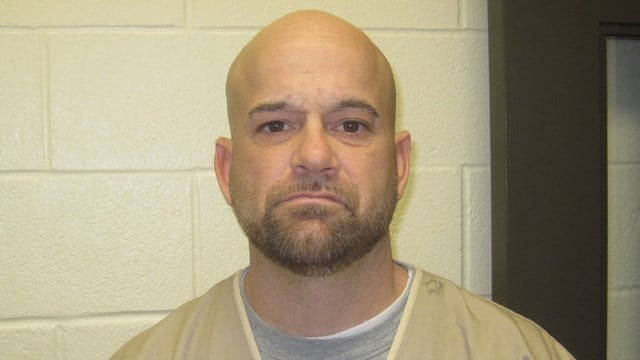 Christopher McDaniel and two women were arrested in connection with a wallet theft and stolen credit card usage, according to Hamden police. (Hamden police)
HAMDEN, CT (WFSB) -
An Enfield man and two women are accused of stealing a wallet from a supermarket shopper and using the victim's credit cards at a number of businesses in Hamden and New Haven.
Hamden police said they arrested 42-year-old Christopher McDaniel on Thursday.
They also arrested Crystal Frazier and Jennifer Frazier on Nov. 21 in connection with the crime.
The incident happened on Oct. 2.
Police said $678.31 was charged to the victim's credit cards.
An investigation led to an arrest warrant for McDaniel and the Fraziers.
All three suspects were taken into custody on Nov. 21.
McDaniel was transported to the Hartford Correctional Center. The Fraziers were brought to Hamden Police Headquarters.
McDaniel was formally arrested at Meriden Superior Court on Thursday and charged with criminal impersonation, receiving stolen goods, second-degree forgery and sixth-degree larceny.
He was held on a court-ordered $25,000 bond.
Police did not release information about how Crystal Frazier and Jennifer Frazier were involved.
Copyright 2017 WFSB (Meredith Corporation). All rights reserved.