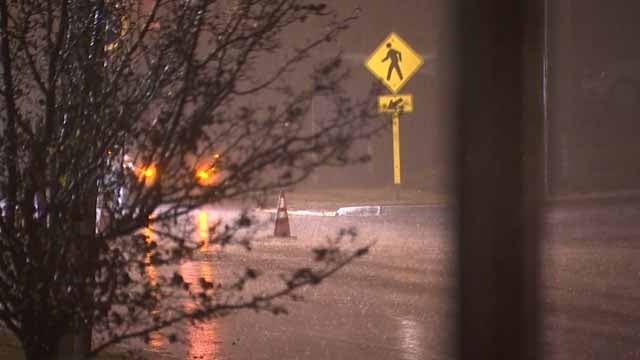 A 27-year-old man has died after he was struck and killed by a car in Shelton on Tuesday (WFSB)
SHELTON, CT (WFSB) -
A University of Bridgeport student was killed after being struck by a car in Shelton on Tuesday night.
Police said the crash happened a little before 7:30 p.m. in the area of 350 Bridgeport Ave. Police said two vehicles were involved in the crash and both drivers were cooperating with investigators.
Shelton police identified the victim as 27-year-old Bethapudi Naga Tulasi Ram of India. Police said Ram was living in Waterbury and he was studying at the University of Bridgeport.
Bridgeport Avenue in Shelton was closed during the police investigation.
The Shelton Police Department Accident Reconstruction team continue to look into the case but said no enforcement action has been taken. Anyone with information on the crash or may have witnessed it should contact police at (203) 924-1544.
Copyright 2017 WFSB (Meredith Corporation). All rights reserved.