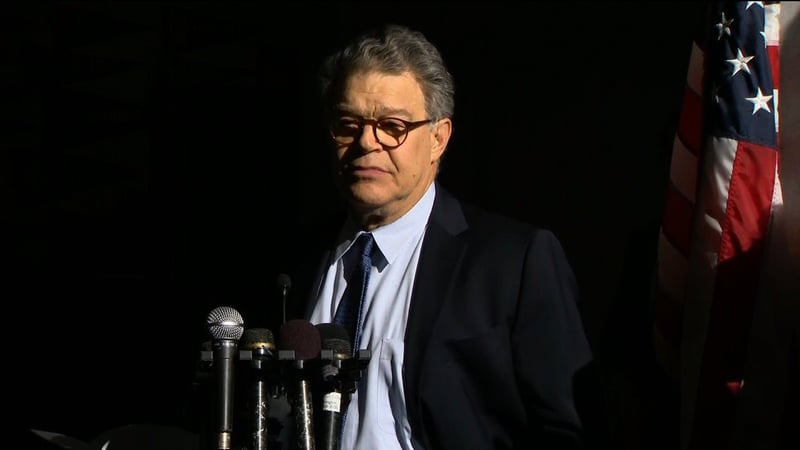 U.S. Sen. Chris Murphy says Al Franken should resign from the Senate. (CNN)
WASHINGTON (WFSB) -
A member of the Connecticut Congressional Delegation is calling for embattled Sen. Al Franken to resign.
So far, 24 Democratic senators, 12 females and 12 males, have called on Franken to resign after allegations of sexual harassment. U.S. Sen. Chris Murphy (D-Conn.) announced that he thinks the second-ranking Democrat in the chamber should "step down."
"The increasing number of women coming forward suggests a pattern of repeated harassment and unacceptable behavior that is impossible to ignore. Senator Franken has denied some of these allegations and has the right to continue to seek a process through the Ethics Committee, but I believe the best course of action for him right now is to step down, as I expect he will do tomorrow," Murphy said in a statement on Wednesday.
Republican Sen. Susan Collins also called on Franken to quit the Senate.
Franken is expected to make an announcement on Thursday.
Copyright 2017 WFSB (Meredith Corporation). All rights reserved.