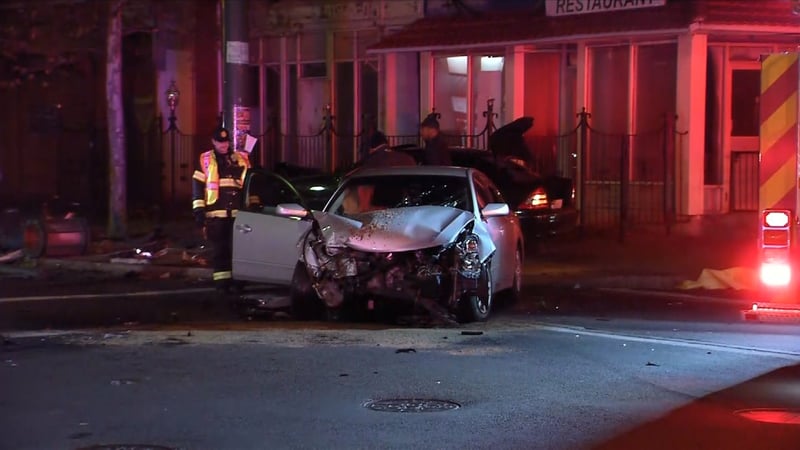 A two-car crash partially blocked the intersection of Broad and Park streets in Hartford on Thursday. (WFSB)
HARTFORD, CT (WFSB) -
A crash blocked an intersection in Hartford on Thursday morning.
According to police, it happened at Broad and Park streets around 5 a.m.
They said two cars were involved in the crash.
A silver car was still in the road when Channel 3 arrived. It had a lot of front end damage.
The second car, which was black, was up on a sidewalk and struck a pole.
Two people were taken to the hospital, police said. They're expected to be ok.
Police have been on the scene trying to figure out how it happened.
They're also working to get the debris out of the road. They're sanding the pavement due to a minor fuel spill.
There's no word on when they think the scene will be clear.
For real-time traffic updates, check the Channel 3 traffic map here.
Copyright 2017 WFSB (Meredith Corporation). All rights reserved.