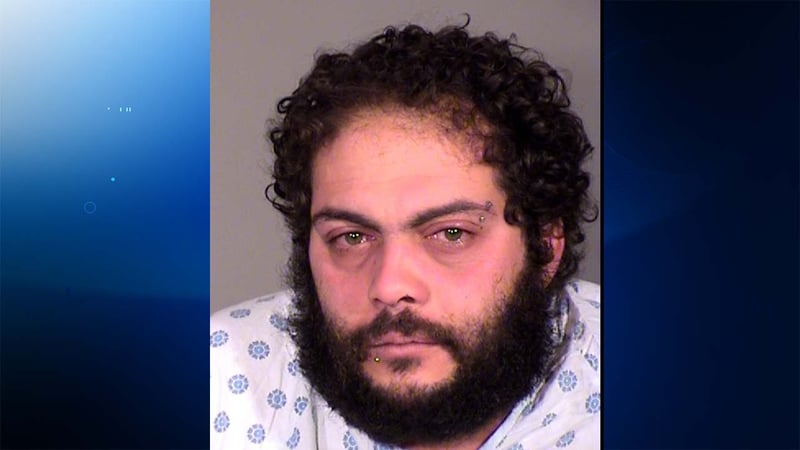 Carlos Rodriguez was arrested for breaking hospital equipment and threatening hospital staff in New London, according to police. (New London police)
NEW LONDON, CT (WFSB) -
A New London man faces charges for brandishing a knife, breaking hospital equipment and threatening hospital staff.
Police said they arrested 35-year-old Carlos Rodriguez just before 12:30 a.m. on Friday.
The incident happened in the emergency room area of Lawrence & Memorial Hospital.
When officers arrived, they said they were met by security personnel and led to Rodriguez, who had been restrained.
Before they got there, security reported that Rodriguez was yelling profanities and breaking hospital equipment while holding the knife.
While trying to restrain him, a hospital employee suffered a minor injury.
Rodriguez was charged with assault on a public safety officer, carrying a dangerous weapon, second-degree threatening, breach of peace and third-degree criminal mischief.
He was held on a cash-surety bond.
Copyright 2017 WFSB (Meredith Corporation). All rights reserved.