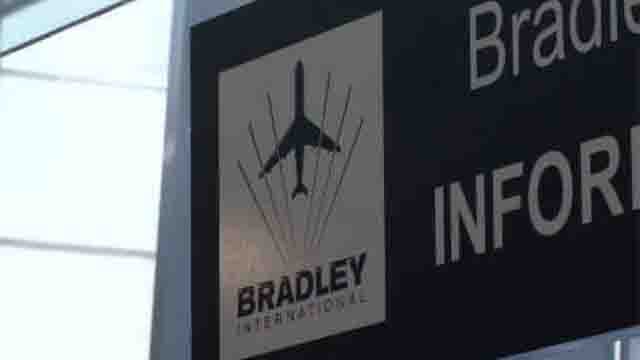 Bradley International Airport (WFSB)
WINDSOR LOCKS, CT (WFSB) -
Travelers awaiting flights out of Connecticut on Friday said they were feeling a mix of emotions before Winter Storm Ali has even begun.
Eyewitness News found Bradley International Airport in a typical busy-ness but reporter Roger Susanin said that it was distinguishable who was going where.
As of 7 p.m. on Friday, several flights arriving into Bradley International Airport from Atlanta were delayed, while more were delayed or cancelled particularly to Atlanta.
Early Friday, Southerners in parts of Alabama, Louisiana, and Mississippi reported snow flurries prompting delays and cancellations statewide.
In Connecticut, however, those with boarding passes and tickets were excited to get out of the state prior to Saturday when snow is expected.
"It is crazy when I booked this ticket I was thinking yes!" said traveler Tanesha Forman, who said she was departing on time to Florida.
For weather alerts on smartphones and tablets, head here or text "WFSB" to 23765 to download the Channel 3 app.
Copyright 2017 WFSB (Meredith Corporation). All rights reserved.