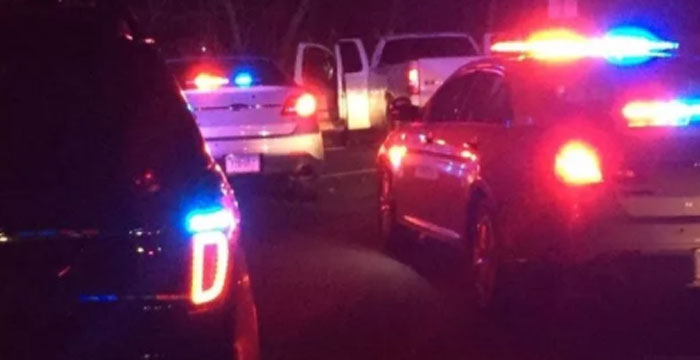 A pursuit on Friday evening spanned four towns before Old Saybrook police were able to stop the car. (CT State Police)
OLD SAYBROOK, CT (WFSB) -
A pursuit on Friday evening spanned four towns before Old Saybrook police were able to stop the car.
Police said a suspect fleeing from Madison Police during a traffic stop, entered Interstate 95 Northbound which prompted the Connecticut State Police to pursue the car.
Police said the driver took Exit 66 into Old Saybrook, where Old Saybrook police took over the pursuit, and was brought to a stop.
The suspect was arrested by Old Saybrook Police and Troopers from the Connecticut State Police.
Police said the pursuit and arrest did not result in any injuries.
Copyright 2017 WFSB (Meredith Corporation). All rights reserved.