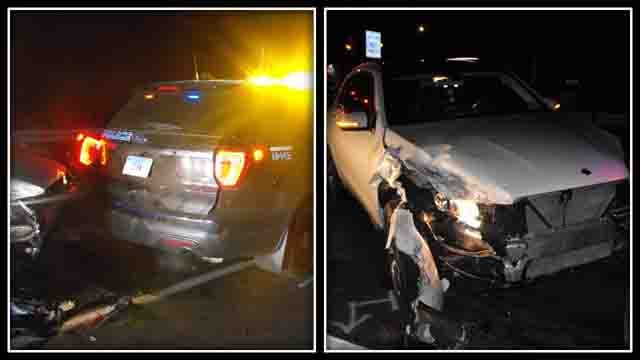 A drunk driver slammed into a South Windsor police cruiser early Saturday morning (South Windsor Police)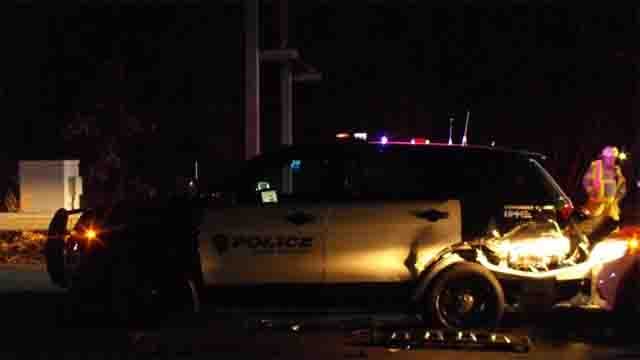 (South Windsor Police)
SOUTH WINDSOR, CT (WFSB) -
Police in South Windsor are reminding drivers to not drink and drive, following a crash that happened shortly after midnight.
It happened on Route 5 near Chapel Road when police said a drunk driver struck the back of a parked police cruiser.
The officer was not inside the cruiser at the time of the crash, and no injuries were reported.
Police said they are now down an all-wheel-drive cruiser for a few weeks until it can be repaired.
Copyright 2017 WFSB (Meredith Corporation). All rights reserved.