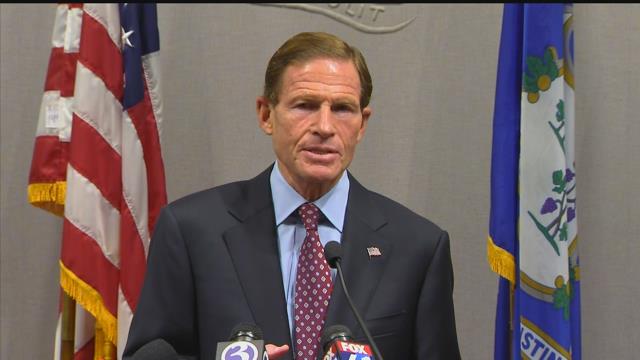 Sen. Richard Blumenthal. (WFSB file photo)
HARTFORD, CT (WFSB) -
Connecticut's senior senator doesn't want his colleagues to go on their holiday breaks until they pass legislation to help so-called "dreamers."
Sen. Richard Blumenthal said he'll call on Congress on Monday to honor a promise to undocumented children who live in the U.S.
During an 11:30 a.m. news conference, he said he'll call on Republicans to pass the Dream Act.
He said he'll demand that Congress remain in Washington until an agreement can be reached to protect the 700,000 dreamers whose lives are in limbo due to President Donald Trump's decision to eliminate Deferred Action for Childhood Arrivals, also known as DACA.
Blumenthal said the act has bipartisan support.
His news conference is set to happen at the Legislative Office Building in Hartford.
Copyright 2017 WFSB (Meredith Corporation). All rights reserved.