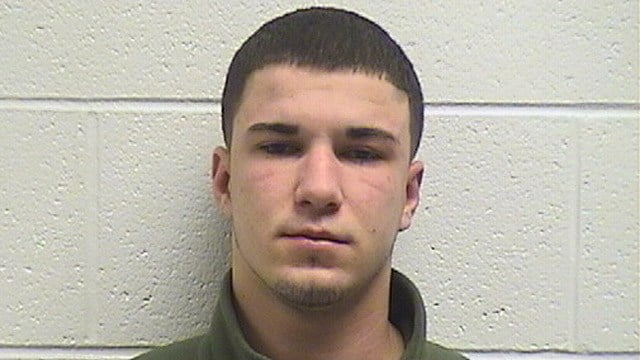 Jason Braz was arrested for firing a shot following an argument in Naugatuck, police said. (Naugatuck police)
NAUGATUCK, CT (WFSB) -
A man from Naugatuck faces charges for firing a gun in the wake of an argument.
Jason Braz, 29, was arrested on Monday.
Police said they were called shortly after 3:15 a.m. for a report about a possible gunshot.
They said they learned that it stemmed from a home.
Braz was involved in an argument with someone. The argument turned into a physical altercation, police said.
Family members had to intervene and separate Braz from the victim.
However, police said Braz took out a gun and fired a shot as the victim was driving away from the home.
Braz was charged with first-degree reckless endangerment, breach of peace, threatening, unlawful discharge of a firearm, carrying a pistol without a permit, illegal carry of a firearm under the influence of drugs or alcohol and third-degree assault.
He appeared in court on Monday and was held on a $50,000 bond.
Copyright 2017 WFSB (Meredith Corporation). All rights reserved.