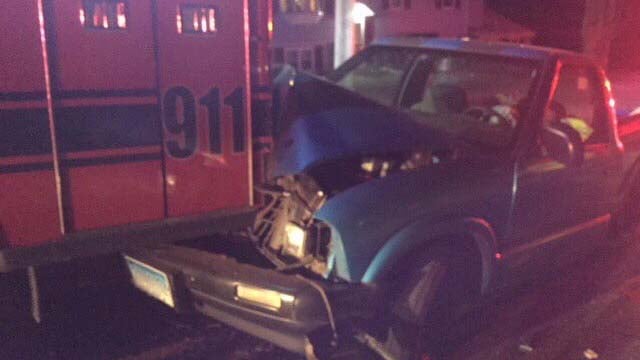 (@TollandAlert )
TOLLAND, CT (WFSB) -
An ambulance was involved in a crash in Tolland on Wednesday evening.
The crash happened on Old Post Road near Wonderview, Tolland dispatchers said.
Dispatchers said the ambulance had just returned from a medical call when it was rear-ended.
Two EMS personnel were taken to the hospital for evaluation, along with the driver of the car that was involved.
Minor injuries were reported.
Copyright 2017 WFSB (Meredith Corporation). All rights reserved.