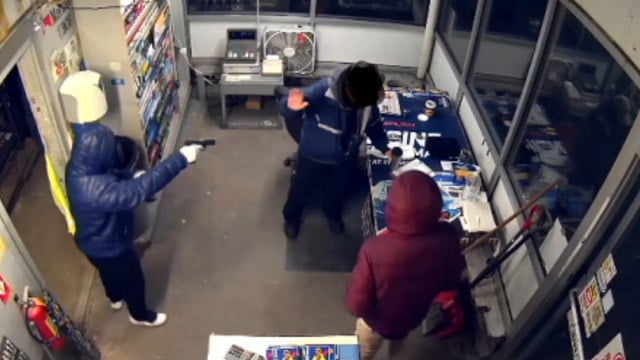 State police responded to an armed robbery at a Sunoco station on Waterbury Road in Prospect Wednesday night. (State police)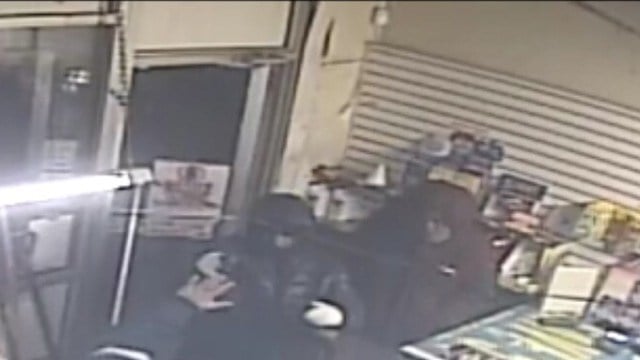 (State police)
PROSPECT, CT (WFSB) -
A gas station attendant was robbed at gunpoint in prospect on Wednesday night.
According to state police, it happened at the Prospect Sunoco gas station on Waterbury Road.
Trooper said two men walked into the gas station around 8:45 p.m., one of whom pointed the gun at the attendant and demanded money.
The suspects took $100 in cash and $800 worth of Newport cigarettes.
Troopers said the suspects then fled toward Scott Road in Prospect.
They searched the area with K9s, but could not find the suspects.
State police described one suspect as being in his late teens or early 20s, standing 6' to 6'2", having a slim build, weighing less than 180 pounds and wearing a maroon feather down jacket with the hood up. He also had a scarf or neck warmer around his face and gloves.
The second suspect was described as also being in his late teens or early 20s. They said he was shorter and stockier than his counterpart. He was wearing a dark-colored jacket and a two-tone scarf over his face. He was also wearing gloves and had a black semi-automatic handgun that had numerous scratches on the side.
Anyone with information is asked to call state police at 203-393-4200 extension 3030.
Copyright 2017 WFSB (Meredith Corporation). All rights reserved.