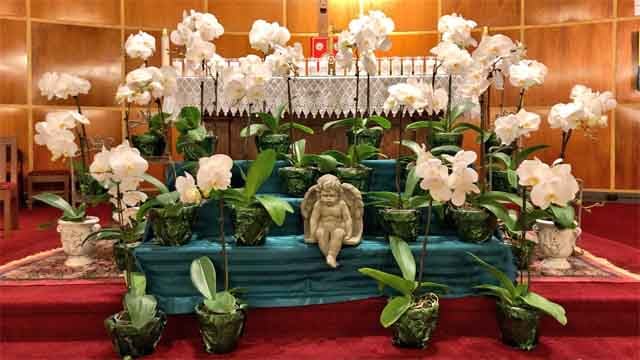 A remembrance mass is being held Thursday evening in honor of the victims of the Sandy Hook school massacre (WFSB)
NEWTOWN, CT (WFSB) -
The Newtown community will come together this evening to remember the 26 lives lost five years ago in the Sandy Hook School shooting.
A special mass is being held at 7:30 at the St. Rose of Lima Church, where eight of the children's funerals were held.
While the debate and discussion about gun violence, mental health, and school safety continue, Thursday is all about the 20 kids and six educators who lost their lives five years ago.
"It's a very emotional day. I certainly have had my share of tears already, and had my share of hugs," said Monsignor Robert Weiss, who presided over the funerals for some of the first graders killed.
"It's been a really difficult experience at every level for all of us," Weiss said.
People will fill the pews at St. Rose of Lima to find comfort in each other.
"Today you realize what the community is about. It's been very quiet in town today. I think it's just a sobering moment," Weiss said.
Copyright 2017 WFSB (Meredith Corporation). All rights reserved.