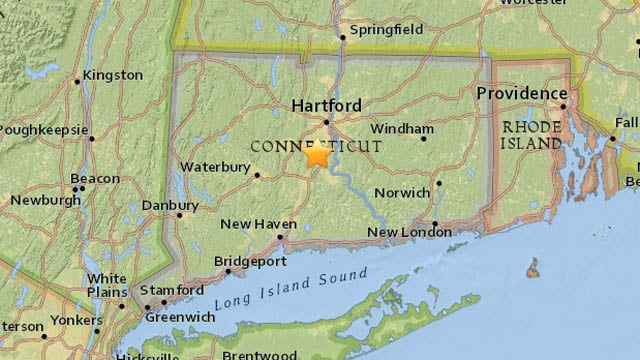 (earthquake.usgs.gov)
NEW BRITAIN, CT (WFSB) -
It was minor, but it was still an earthquake that shook the New Britain area over the weekend.
According to the Northeast States Emergency Consortium, or NESEC, a 1.9 magnitude earthquake rumbled 3 miles east-southeast of New Britain on Sunday.
The NESEC also put it at 8.6 miles south-southwest of Hartford.
It happened around 1:40 a.m. on Sunday.
There were no reports of any damage.
Copyright 2017 WFSB (Meredith Corporation). All rights reserved.