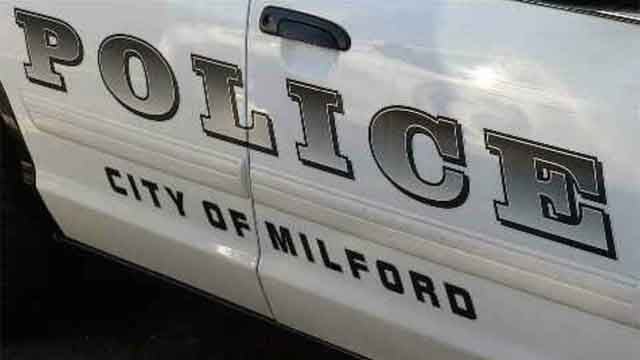 Milford police are investigating an attempted abduction on Wednesday afternoon. (WFSB file photo)
MILFORD, CT (WFSB) -
Police are investigating an attempted abduction of a 19-year-old woman in Milford on Wednesday afternoon.
According to police, an unidentified woman was on a smoke break behind the Whole Foods store on Boston Post Road around 12:45 p.m. The woman was crossing the vacant lot between the two businesses when she told police a large white SUV, similar to a Chevrolet Suburban or Tahoe, entered the lot.
She told police a man with short gray hair, scruffy gray beard and medium asked her for directions. She said as she approached the van, the man attempted to pull her into the van, which was "slightly dirty with road grime."
She told police that the man grabbed her arm, but was to get free from him by striking his arm with a soda bottle. She said she then ran into the Whole Foods store and alerted her manager.
Investigators checked neighboring businesses for surveillance footage, but no video was located by police. There are no descriptions of the vehicle.
The incident remains under investigation by the Milford Police Department. Anyone with any information about the incident is asked to call the Milford Police Department at 203-877-1465.
Copyright 2017 WFSB (Meredith Corporation). All rights reserved.