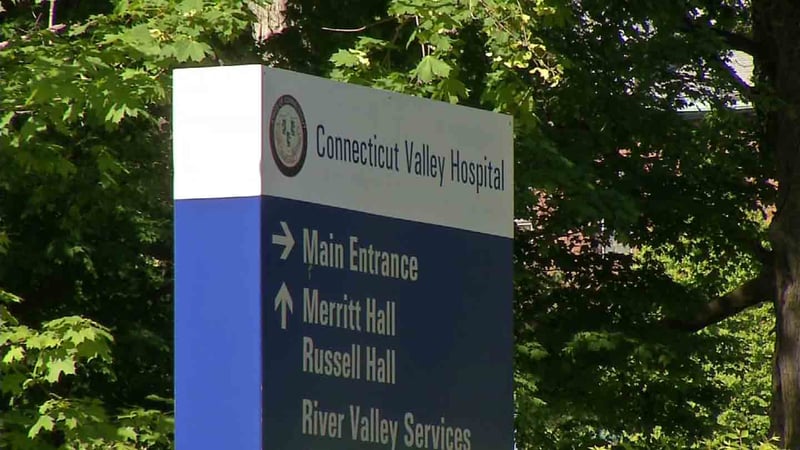 Connecticut Valley Hospital (WFSB file photo)
MIDDLETOWN, CT (WFSB) -
Four Department of Mental Health and Addiction Services staff members were placed on leave pending the outcome of an investigation.
The investigation is into allegations of patient abuse at the Whiting Maximum Forensic Unit on O'Brien Drive in Middletown.
Allegations were made this past spring and has led to the arrests of 10 staff members.
On Wednesday, the department issued a press release which said "During the course of monitoring the camera feeds, a possible client abuse incident was identified. DMHAS has initiated a full investigation into this potential abuse. The staff will remain on administrative leave until a comprehensive human resource investigation is completed and appropriate disciplinary action is taken."
"New systems and processes in place helped to identify the incident quickly, allowing us to respond immediately," said DMHAS Commissioner Miriam Delphin-Rittmon. "Client abuse will not be tolerated and staff will be held accountable for their actions."
Officials said DMHAS has taken measures since the allegations, like installing video monitoring systems, and increasing staff training.
Copyright 2017 WFSB (Meredith Corporation). All rights reserved.