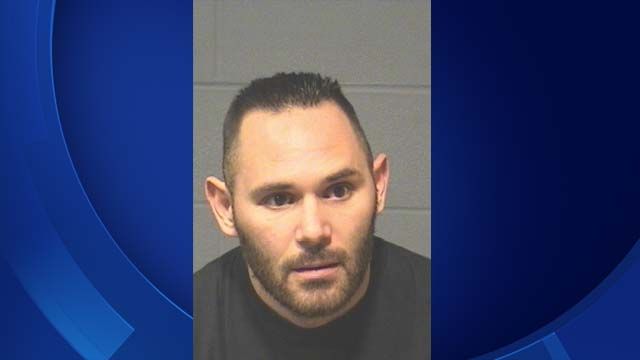 Hartford Police Sgt. Justin Torniero accused of using police vehicles while off duty appeared in front of a judge on Thursday morning. (Hartford Police)
HARTFORD, CT (WFSB) -
A Hartford police sergeant accused of using police vehicles while off duty appeared in front of a judge on Thursday morning.
Justin Torniero, a 10-year veteran of the Hartford Police Department, appeared in Hartford Superior Court on Thursday after he was arrested last month.
Police said they found Torniero took two police vehicles and used them for his own personal use.
Police found he drove a total of almost 1,000 miles while not on the clock.
Police also said Torniero stole city gas, filling up one of the car's gas tanks on the company's dime. It was valued at almost $23.
Police said Torniero still suspended from the department without pay.
He's back in court on Jan. 19.
Copyright 2017 WFSB (Meredith Corporation). All rights reserved.