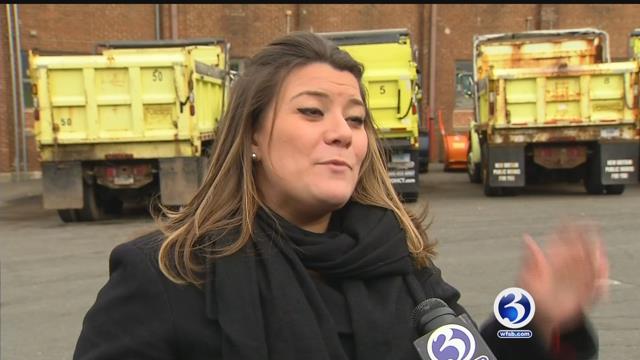 (WFSB)
NEW BRITAIN, CT (WFSB) -
Mayor Erin Stewart of New Britain is at home recovering after an unexpected surgery on Monday according to a Facebook post.
Stewart, age 30, thought she had bad heartburn and checked herself into the emergency room at the Hospital of Central Connecticut.
Doctors determined she had an infected gallbladder and removed it the same day.
"The surgeons, nurses & care teams were absolutely amazing," said Stewart.
Stewart was elected to New Britain's mayoral office at age 26 in 2013 and was re-elected to her third term in November
"Thank you to everyone for the well wishes & a special thank you to Dr. Posner for doing what he does best!"
Copyright 2017 WFSB (Meredith Corporation). All rights reserved.