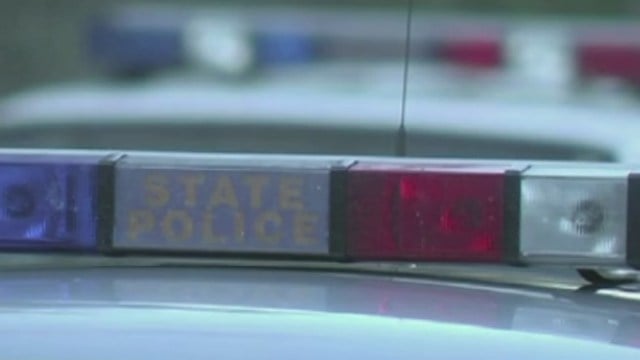 The Connecticut State Police are ramping up patrols throughout the Holiday weekend. (WFSB)
MIDDLETOWN, CT (WFSB/AP) -
State police made more than two dozen arrests for drunken driving and issuing more than 450 speeding tickets over the holiday weekend in Connecticut.
State police say they are supplementing normal patrols with extra troopers through the end of Tuesday as they try to keep things safe for holiday travelers. The increased patrols by Connecticut State Police began at midnight on Dec. 22nd and will conclude on Dec. 26th.
Troopers said they will enforce all motor vehicle laws and focus on reducing the number of DUIs, crashes, and accidents occurring on interstates, state roads, and local roadways.
These statistics cover the time period from Dec. 22nd to Dec. 24th at 7:30 a.m in which State Police responded to the following incidents:
Speeding Violations: 465
Seat-belt Violations: 13
Moving Violations (unsafe lane change, following too close, texting, etc.): 1,104
DUI Arrests: 28
Accidents Investigated: 521
Accidents With Injury: 58
Accidents with Fatality: 1
Motorist Assists: 409
Total Cars for Service: 6,737
A 32-year-old man who died after a pick-up truck crashed into a home in Hampton on Tuesday afternoon. New London resident Patrick C. Dunn was driving an 2011 Chevrolet Silverado eastbound on Hartford Turnpike, which is also known as Route 6, a little after 12:30 p.m. Police said Dunn traveled off the right shoulder and crashed into a home. Dunn died at the scene, police said.
In Massachusetts, state officials launched a holiday public safety campaign with an extra emphasis on warning motorists not to drive while high on marijuana. Recreational pot has been legal in the Bay State for the past year, with the first retail marijuana stores expected to open in mid-2018.
Copyright 2016 WFSB (Meredith Corporation). The Associated Press contributed to this report. All rights reserved.