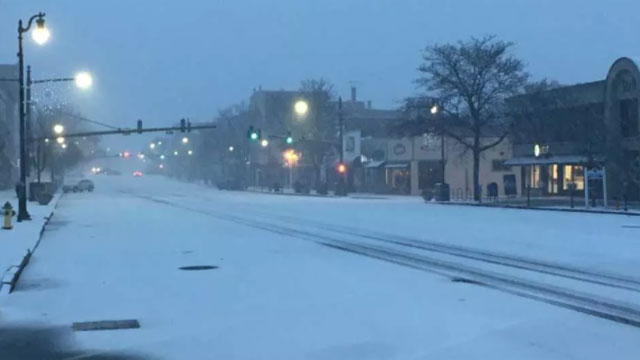 Main Street in Middletown was covered in snow this morning. (WFSB)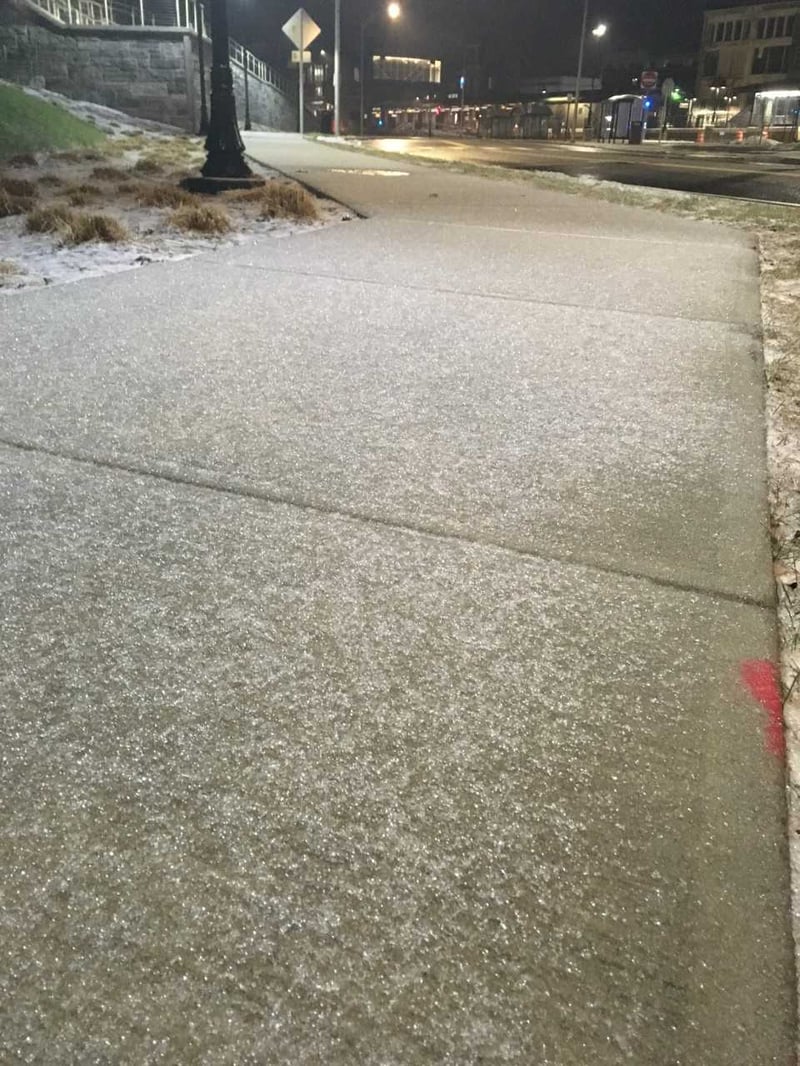 People must always be aware of their surroundings, like this icy sidewalk in Meriden. (WFSB)
MIDDLETOWN, CT (WFSB) -
Snow blanketed many town greens and cities around the state, including Middletown where it was coming down fast and heavy this morning.
Channel 3's Sujata Jain was down in Middletown this morning as snowflakes on top of snowflakes were piling up on Main Street, which made for a stunning and serene backdrop on this Christmas morning.
The snow started to come down around 7 a.m. and picked up quickly, coating streets within minutes.
Some residents cannot stand the weather, but Middletown resident Jamie Parrett loves the weather, saying that the snow "puts the holiday together" and said "its nice to have a white Christmas."
Parrett said "it has been a long time, but I guess a lot of people were hoping for a white Christmas, so everybody got their wish."
Another Middletown resident, Brandon Mabine, braved the snow and make a quick Dunkin' Donuts run with his son Joseph.
Mabine said he "woke up and saw the snow coming down" and that "my family really enjoys it, so it is very nice to see."
Channel 3 will be tracking this weather all day long, and you can stay up to date with the latest on our Channel 3 app.
Copyright 2017 WFSB (Meredith Corporation). All rights reserved.