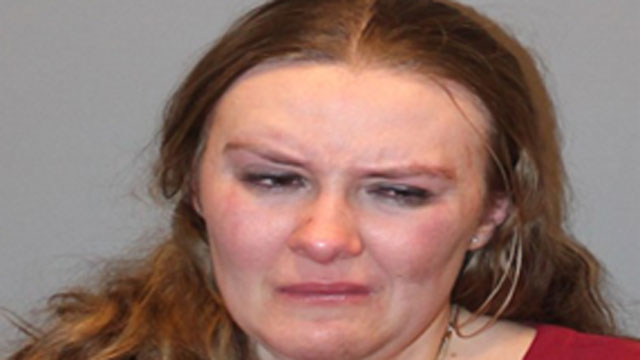 Karalyn M. Mikucionis was arrested after police said she punched another female and stabbed a man in the chest at a home in Stratford on Christmas Eve night. (Stratford Police Department)
STRATFORD, CT (WFSB) -
A woman was arrested after police said she punched another female and stabbed a man in the chest at a home in Stratford on Christmas Eve night.
Police charged 27-year-old Karalyn M. Mikucionis with first-degree assault, third-degree assault, carrying a dangerous weapon, risk of injury and disorderly conduct.
The arrest of Mikucionis comes after officers were called to a report of a stabbing at 485 Greenfield Ave. around 11:30 p.m.
Police said both victims of the attack were treated at Bridgeport Hospital.
There was a child inside of the home at the time of the incident, however, police said the child was not injured.
Mikucionis is being held on a $100,000 bond. She is expected to be arraigned on Tuesday morning.
Copyright 2017 WFSB (Meredith Corporation). All rights reserved.