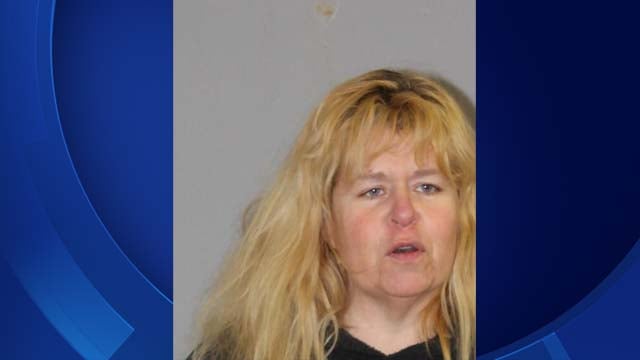 Tina Boutilette (CT State Police)
WOODSTOCK, CT (WFSB) -
A Woodstock woman was arrested twice in two days this past weekend.
On Friday, police said they were called to a domestic violence incident.
Police said 47-year-old Tina Boutilette was arrested after she allegedly hit a man twice in the face and then shoved him into a car.
She was charged with interfering with an officer and breach of peace and was released on bond.
Prior to being released from custody, police said she had signed a court order of protection.
Just two hours after her release, police said she violated that order.
She was arrested again and is being held on a $15,000 bond.
Copyright 2017 WFSB (Meredith Corporation). All rights reserved.