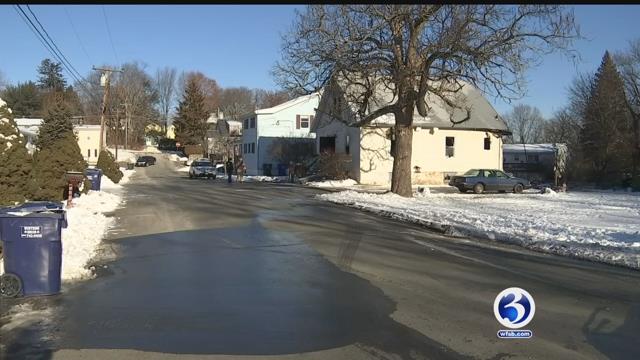 Firefighters deal with bitterly cold temperatures while battling fire in Watertown on Wednesday morning. (WFSB)
WATERTOWN, CT (WFSB) -
Firefighters faced bitterly cold conditions to put out a fire in Watertown on Wednesday morning.
The fire happened on Saugus Avenue around 10 a.m.
At least one person was hospitalized for smoke inhalation.
Watertown Fire Chief Larry Black said the fire spread from the back of the house. Black added the weather made this fire more difficult to put out.
"Watching for our guys with the ice and especially walking and slipping, that type of thing," Black said. "They all handled it very well."
Black said some of the crew got wet and cold very fast.
There's no word yet on how the fire started.
Copyright 2017 WFSB (Meredith Corporation). All rights reserved.