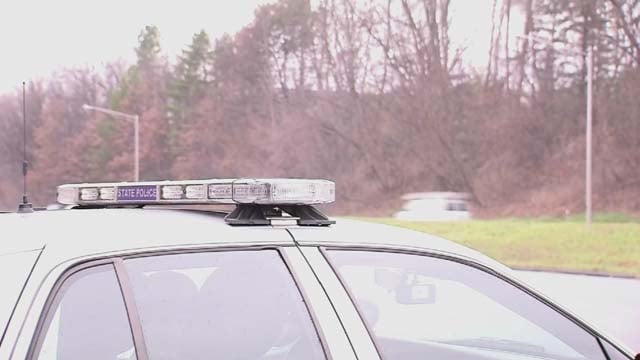 (WFSB file photo)
HARTFORD, CT (WFSB) -
Connecticut State Police will be stepping up patrols for the holiday weekend.
On Thursday, Connecticut State Police said they are reminding drivers that "combining careful planning with sensible driving will lead to a safer holiday as they travel to holiday celebrations."
Many drivers will be hitting the roads this weekend, ahead of the New Year's celebrations.
Troopers will be out in full force to keep drivers safe, while also conducting field sobriety checkpoints starting on Friday, Dec. 29. Those checkpoints will continue through New Year's Day.
State police are also offering tips to stay safe on the roads:
Drive the speed limit.
Keep a safe distance between your vehicle and the one in front of you.
Ensure that all passengers are wearing seatbelts.
Signal when turning, changing lanes or taking an exit.
Refrain from texting or using your phone.
Never consume alcohol or prescription drugs before you get behind the wheel.
Move over (when safe to do so) whenever law enforcement, fire trucks, ambulances or tow trucks are occupying a lane. Please give them room to do their job efficiently and safely.
Drivers are also reminded to plan their trips with care:
Fill the gas tank prior to your journey.
Check windshield wipers, windshield wiper fluid and tire pressure.
Fully charge your cell phone.
Carry winter blankets, drinking water and snacks
Check traffic conditions before leaving home
Keep a shovel and sand or salt in the trunk of your vehicle.
"Your cooperation is critical to ensuring the well-being of all who are driving our highways and roads throughout the New Year's weekend. Whenever you get behind the wheel, safety must be your top priority," police said.
For the complete list of checkpoints, click here.
Copyright 2017 WFSB (Meredith Corporation). All rights reserved.