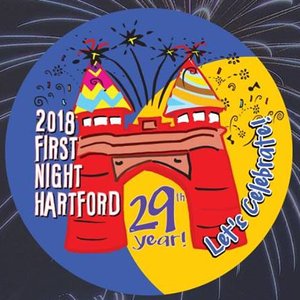 There will be many New Year's Eve festivities happening around Connecticut, but the bitter cold is not stopping Hartford from holding their 29th annual First Night celebration. (WFSB)
HARTFORD, CT (WFSB) -
There will be many New Year's Eve festivities happening around Connecticut, but the bitter cold is not stopping Hartford from holding their 29th annual First Night celebration with many activities, including fireworks and live music
City organizers said it will be bitterly cold, but people can still have a good time and enjoy the festivities.
Organizers said people will have plenty of chances to get out of the cold and warm up as most of the performances are happening indoors, but people are urged to wear plenty of layers as well.
Deputy Chief Brian Foley of the Hartford PD said there will be more than 35 officers on duty during the events. Foley said "this is a big night for the city and is a very wide throughout downtown with a lot of great things going on."
Foley also said events range from "two fireworks shows in Bushnell Park at 6 p.m. and midnight" to "events like Jazz on the street on Pratt Street."
The celebration will begin at 2 as organizers have been putting the final touches on the event this morning.
Copyright 2017 WFSB (Meredith Corporation). All rights reserved.