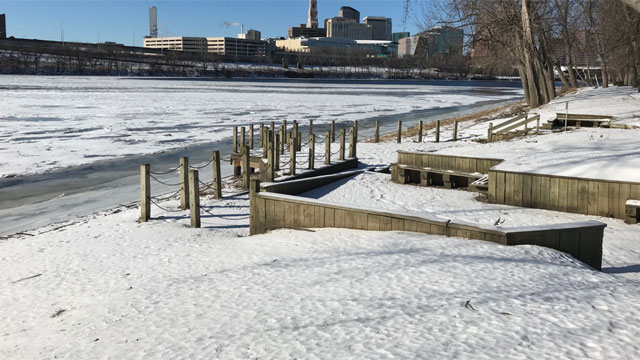 Check out the scene at Great River Park in East Hartford on Monday afternoon. (WFSB)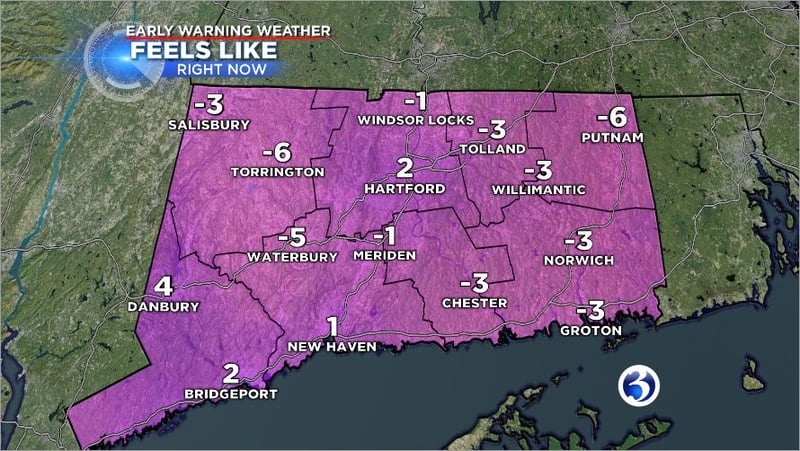 Current temperatures on Monday. (WFSB)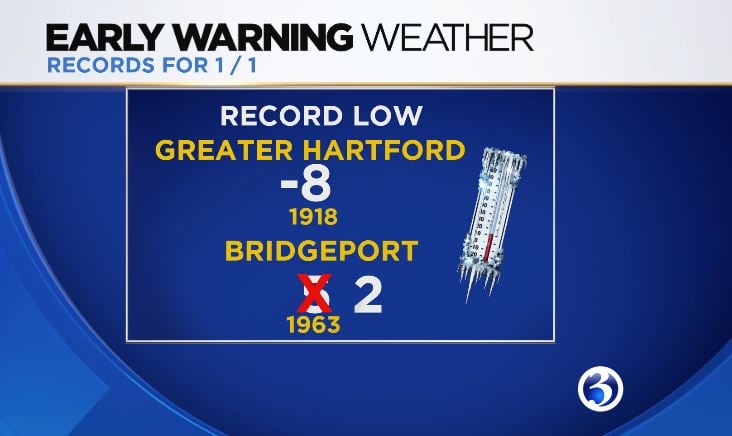 New record low set in Bridgeport overnight. (WFSB)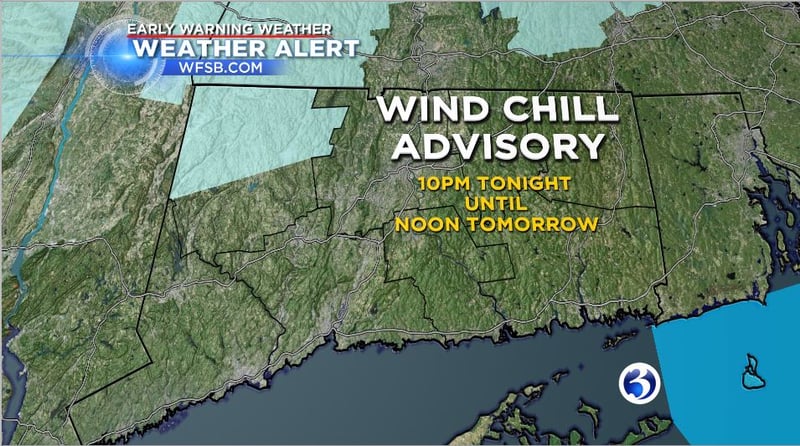 A wind chill advisory has been extended for Northern Litchfield County for tonight and tomorrow morning. (WFSB)
HARTFORD, CT (WFSB) -
New Year's started out with more of a "brrrr" than a bang in Connecticut as we are being greeted by the single digit and even sub-zero temperatures.
The thermometer won't be moving very much Monday too, with high temperatures later in the afternoon only expected to be in the upper single digits or low teens.
A Wind Chill Warning is posted for northern Litchfield, Windham, Hartford, and Tolland counties expired at 1 p.m. A wind chill advisory has been extended for Northern Litchfield County for Monday night and Tuesday morning.
The record cold highs are in jeopardy on Monday. The record at Bradley International Airport is 7° set back in 1918 and for Bridgeport, it is 21° set in 1963. Cameron said he expects the Bridgeport record to be shattered.
The state already set a new record overnight, when the low temperature in Bridgeport hit 2°, breaking the previous record of 5.
Overnight Monday will send temperatures at or below zero for most of the state again.
We will finally start to see some moderation to the cold as we move into the work week.
Check out the full Technical Discussion for all those details.
Make sure you download the WFSB app on your smartphone or table too so you can stay informed of changes to the forecast and weather alerts.
Copyright 2018 WFSB (Meredith Corporation). All rights reserved.