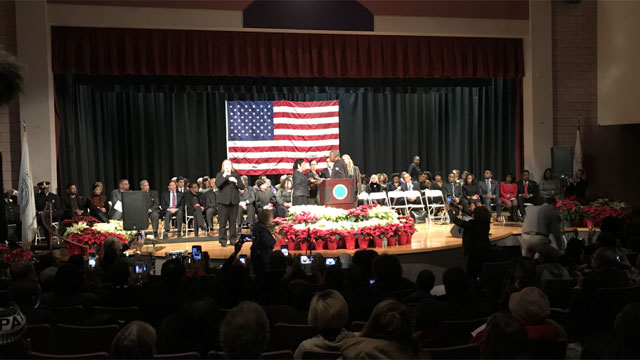 Democratic Mayor Toni Harp was sworn in Monday to a third two-year term as the leader of Connecticut's second largest city by population. (WFSB)
NEW HAVEN, CT (AP) -
New Year's Day will be Inauguration Day in the city of New Haven.
Democratic Mayor Toni Harp was sworn in Monday to a third two-year term as the leader of Connecticut's second largest city by population.
Harp, who is the city's 50th mayor, will take the oath of office along with Democratic City Clerk Michael B. Smart and members of the New Haven Board of Alders.
The inauguration ceremony was held at noon at Hill Regional Career High School on Legion Avenue. The event was followed by a reception.
Copyright 2017 The Associated Press. All rights reserved. This material may not be published, broadcast, rewritten or redistributed.