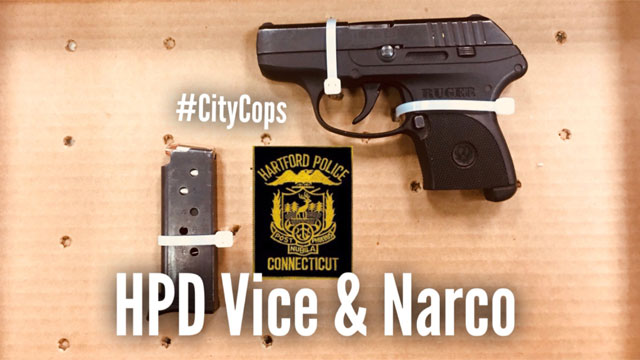 Officers seized a .380 Ruger firearm with three live rounds on New Year's Eve. (Hartford Police Department)
HARTFORD, CT (WFSB) -
A 31-year-old man was arrested on New Year's Eve in Hartford after police said he was found in illegal possession of a firearm.
Police charged Hartford resident Allan Evans with possession a pistol without a permit, weapons in a motor vehicle, possession of a hallucinogenic and possession of narcotics.
The arrest of Evans comes after officers spotted him parked in a silver-colored Nissan Maxima in the 600 block of Blue Hills Avenue around 11:30 p.m. Police arrested Evans and his passenger without incident.
Officers seized a .380 Ruger firearm with three live rounds. Evans gave police a written confession that he was in possession of a firearm.
Copyright 2018 WFSB (Meredith Corporation). All rights reserved.