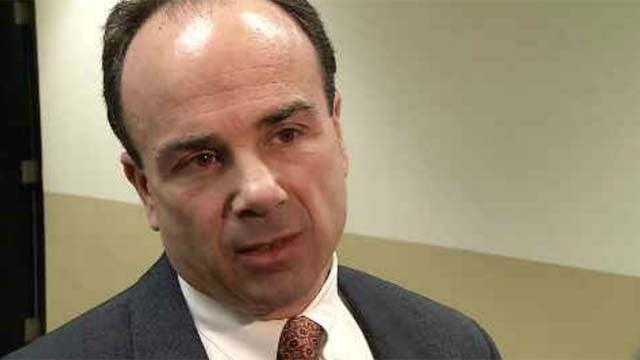 Bridgeport mayor Joe Ganim (WFSB file photo)
BRIDGEPORT, CT (WFSB) -
The mayor of Bridgeport will officially announce a run for governor on Wednesday.
Mayor Joseph Ganim said he'll file papers with the State Elections Enforcement Commission in the morning.
Ganim, a convicted felon, began his political career in 1991.
He was sentenced to prison for corruption and spent 7 years behind bars.
However, he argued that the City of Bridgeport thrived under his watch.
He was re-elected in 2015.
Ganim announced he was was exploring a run for governor back in April.
Middletown Mayor Dan Drew and the state's first transgender candidate, Jacey Wyatt, have officially declared their candidacies in the gubernatorial race.
Copyright 2017 WFSB (Meredith Corporation). All rights reserved.