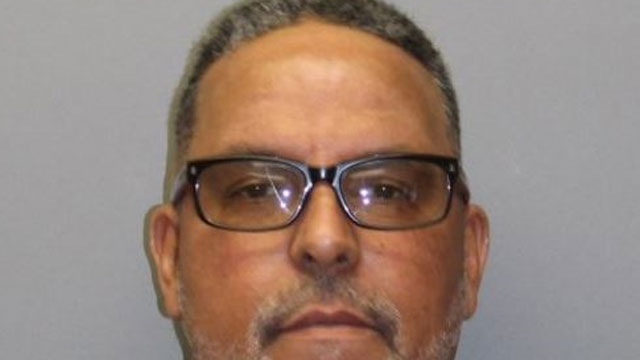 South Windsor Police arrested William Martinez on road rage charges related to a 2014 incident (Courtesy South Windsor Police).
SOUTH WINDSOR, CT (WFSB) -
South Windsor police arrested a Hartford man on charges related to a road rage incident in 2014.
According to police, William Martinez, 52, of Hartford was arrested December 28 on charges related to a 2014 road rage incident that began in Manchester and ended in South Windsor.
Police said Martinez rammed a vehicle which pushed it into a third car, flipping it onto it's roof.
Martinez was charged with 2 counts of third-degree assault, 3 counts of first-degree reckless endangerment, 2 counts of reckless driving, failure to maintain minimum insurance requirements, speeding, illegal operation of a motor vehicle with intent to harass, unsafe passing and a seat belt violation.
Martinez was held on $75,000 and scheduled to appear in Manchester Superior Court Dec. 29.
Copyright 2018 WFSB (Meredith Corporation). All rights reserved.