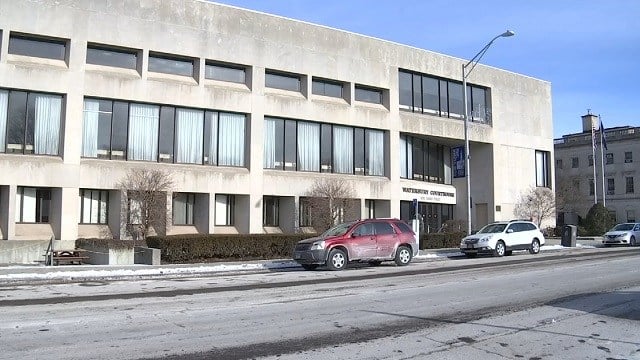 A person was injured in a drive-by shooting in Waterbury on Tuesday (WFSB)
WATERBURY, CT (WFSB) -
Police are looking for a car involved in a drive-by shooting near a courthouse in Waterbury.
A court marshal at the Waterbury Courthouse in Grand Street said he heard a couple of "pop" sounds and saw that a man had been shot just outside.
The marshal said police were looking for a dark SUV that was involved.
He said he locked the doors to the courthouse and told everyone to stay inside.
The man who had been shot ran down a nearby side street where he was found and taken to a hospital, according to the marshal. He was shot in the leg.
"It was a very fast response. Of course, the courthouse has marshals, they're assigned to it, the state police was in the area, so there was a significant amount of law enforcement to that scene almost immediately," said Waterbury Deputy Police Chief Fernando Spagnolo.
The investigation continues.
Anyone with information should contact Waterbury police.
Copyright 2017 WFSB (Meredith Corporation). All rights reserved.