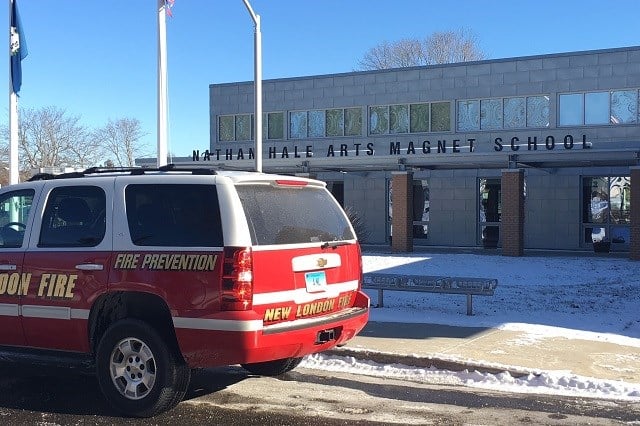 A school in New London will remain closed for the rest of the week due to water damage (WFSB)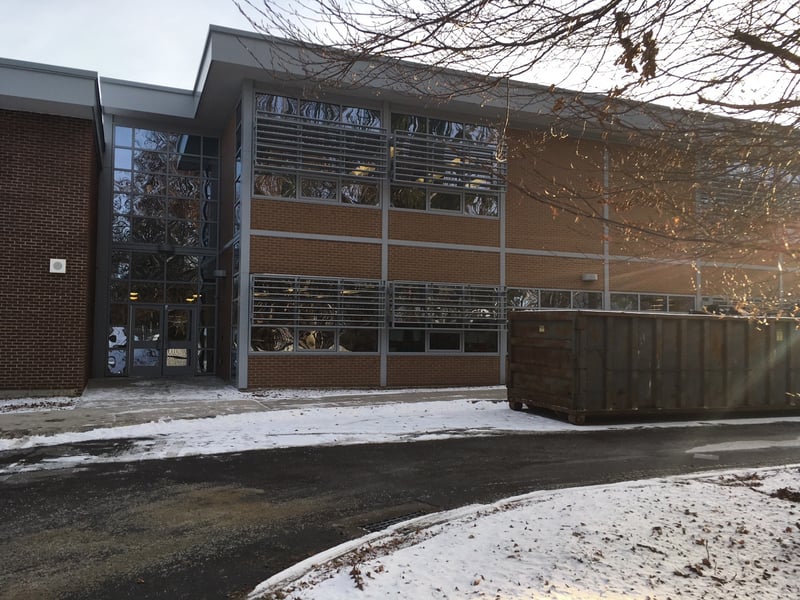 (WFSB)
NEW LONDON, CT (WFSB) -
A magnet school in New London will remain closed for the rest of the week after a burst pipe caused extensive water damage.
The Nathan Hale Arts Magnet School was closed on Tuesday and will remain closed through Friday.
School officials said the building sustained significant water damage on Thursday night after there were "breaks in the water system serving the school's heating system."
The interim Superintendent for New London Public Schools Stephen Tracy said the closing is "necessary to provide time for district staff and outside contractors to repair the heating system."
The water ruined ceiling tiles, furniture, computers, and rugs in the new two-story, 2-year-old wing near Ocean Avenue.
The damage is in the hundreds of thousands of dollars, and the school district will pick up the first $100,000 in deductibles. Insurance will cover the rest.
Tracy said his staff will do whatever needs to be done to make sure Nathan Hale Arts Magnet School is open on Monday. The lost four days will likely be tacked on to the end of the school year.
On Tuesday night, a meeting will be held about the damage to the school inside the cafeteria at Nathan Hale Arts Magnet School around 7 p.m.
Copyright 2017 WFSB (Meredith Corporation). All rights reserved.